Shopping for a New Garage Door? Here's What to Know First
There are many things to consider when purchasing a new garage door. Not only do you want to find the perfect aesthetic for your home or business, but you'll also need to consider functionality, weather protection and durability. To make sure you get the most suitable garage door for your needs, it's recommended that you do some research first to understand the different options available and have a professional install it for you. While initially investing in a new garage door may seem intimidating, finding the right one can provide increased safety, security and value – making it well worth taking the time to get informed!
Style of Your Home or Business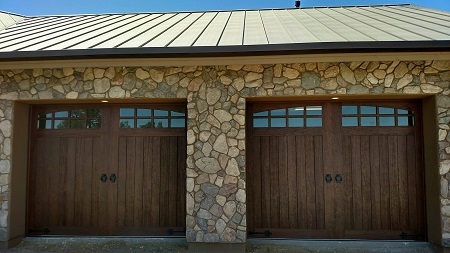 Choosing the right garage door for your home is an important decision, and one of the first steps to consider is the style of your home. Understanding your home's architecture is a great starting point — ask yourself if you live in a traditional or modern residence. Maybe you live in an older home with a bricks look. Once you have identified which style works best for you, take the time to research different designs and materials to choose from. For modern homes, simple garage doors with clean lines and limited detailing will complement the streamlined look of the exterior architecture. Taking some extra time to explore your options now will help ensure selecting a garage door that suits your tastes and complements your home's visual appeal.
Size of the Door
Taking a little time to measure your garage door opening is an essential first step before you start shopping for a new garage door. Measurements will let you know how much installation will cost and what style and materials will work with the size you need. It's also important to remember that having a professional install the door is always the way to go since they'll have the technical know-how to get it done right! Fortunately, measuring your garage door isn't complicated – just consider height, width, and headroom. If you have any questions about the process or what type of garage door system would be right for you, don't hesitate to contact an expert.
Material Used
Choosing the right material for your door is a crucial next step in the selection process. Each material has both pros and cons.
Steel
Steel is a great choice when looking for a new door, because of the wide range of options available in color, insulation, and price. It has a contemporary feel, and if embossed with wood grain patterns, it can give the same wood look without having to put in additional maintenance. Steel is also highly durable and rarely cracks or warps due to its strength, and most doors are hot-dipped galvanized steel with an added primer coat so that it won't require frequent repainting. The only disadvantage of steel is that it can dent, but this can be prevented by choosing lower gauge steel doors as they tend to be thicker and less susceptible to dents.
Aluminum
If you love the look of contemporary designs, a door made from aluminum could be the perfect option for you. Its rust-resistant properties and lightweight construction make it very durable, but lack of flexibility means it may be prone to dents if handled with inadequate care. Adding a distinctive touch of sophistication to your home, aluminum frames and glass expertly crafted with crisp lines and sleek design add an effortless level of style. Combining beauty with sturdy construction that is corrosion-resistant, these materials allow for the perfect balance of fashion and function.
Wood
Wood doors provide a timeless, luxurious look that can give your home a unique and sophisticated feel. They can be easily repainted or stained to meet individual taste preferences. The hegemony of wood as the garage door material of choice has waned recently, ceded to its plastic and metal counterparts. This is largely attributed to the greater maintenance burdens associated with wooden doors.
Plastic
Plastic doors may be relatively new, but they appear to be the wave of the future when it comes to door selection. They offer a lightweight design that is as durable as steel while practically eliminating any required upkeep. One of the biggest advantages plastic doors have over metal and wooden doors are that they are corrosion- and rot-free, as well as incredibly quiet – seriously cutting down on any unnecessary noise from opening or closing them.
Garage Door Types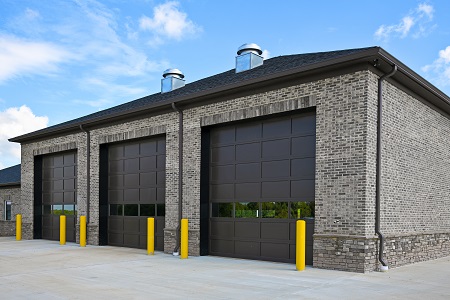 Choosing the right garage door for your home is essential in ensuring performance and style. When selecting a garage door, your first choice might be the sectional type; this design is ideal for homeowners and businesses alike due to its budget-friendly price point and the fact that it requires minimal space. However, if you have some room to spare and are looking for a twist on the traditional style, you may want to consider tilt-up or swinging door designs.
Here are several types of garage doors:
Sectional doors
Roll up
Tilt up
Swinging
Insulation
Insulating your garage door is an easy way to ensure you're getting the most from any type of climate control system in your home or business. Not only will it help cut down on wasted energy if the garage is attached, but if you have a room above your garage, this extra barrier between the environment outside and inside will reduce heated air escaping through any cracks. Unless you have commercial garage doors that don't need to remain warm, insulation may not be needed.
Maintenance Requirements
The garage door is a critical component of any home or business, requiring periodic maintenance to keep it looking and performing as expected. Choosing the right material for the garage door can make a big difference in upkeep and garage care. While wood has a breathtakingly beautiful look, the fact that it needs refinishing and possibly painting on an annual basis makes it less than ideal for some homeowners and businesses.
Speak with a Professional First at Hung Rite Garage Door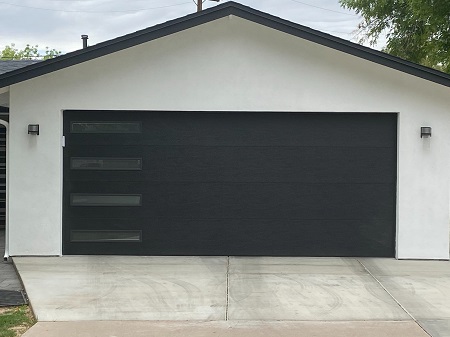 At Hung Rite Garage Door, we understand the importance of a great looking home. We have a wide range of options available, so you can choose the perfect garage door for your property. Whether you are in the market for installations, repairs, or replacement services, our team is here to help. We also carry custom garage doors to ensure your home stands out from the rest. Our knowledgeable technicians specialize in broken springs, emergency services, and other repair services, so the door we sell you will stay in great condition. Don't hesitate to take advantage of our professional garage door services and enhance your home or business's exterior. Contact us today for superior customer service.
Here are the related services we provide:
Garage door installations
Garage door replacements
Garage door repairs
Garage door openers
Broken garage door springs
Visit our About Us page for more information about our company, or see our Gallery page to see our work!