We Are Your Local Garage Door Repair Company In Scottsdale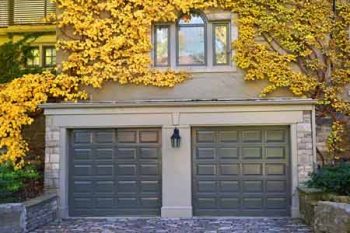 When your garage door doesn't open or close, it can be challenging to figure out why. It could be a problem with the garage door opener or one of the many other mechanical components. At Hung Rite Garage Door, we help both residential garage door and commercial garage door customers in Scottsdale and the surrounding areas with garage door maintenance, repair, installation, and replacement services.
Our expert technicians have the training and experience needed to quickly find the source of your problem, saving you the time and hassle of trying to do it yourself. Instead of scouring the internet for prices on different parts, call the experts at Hung Rite. We are confident that we can fix any garage door repair needs that you have!
Give Us A Call For Top Rated Garage Door Services Today
Our garage door company has been in business for over 37 years and has gained the knowledge and experience to provide any repairs, replacements, or installations that you need. All of our contractors are trained, licensed, and insured, so the quality and safety of their work is guaranteed. We are a family-owned garage door company. All of our garage door technicians are employees, not sub-contractors, so we can fully stand by our work.
Garage Door Roller Out
The rollers are one of the many moving parts on a garage door and should be replaced every few years, depending on how often the door is used. The top rollers are typically the first ones to wear out. Never remove the bottom bracket to replace the bottom roller because it has too much tension and could cause serious injury if done incorrectly. Steel rollers are standard on new garage doors, but at Hung Rite, we use nylon ball-bearing rollers, which are much quieter.
Garage Door Track Off
When the door comes down and hits something, it can cause the cable to get slack in it and the door to go off track. When this happens, the top roller will generally fall out. Doors off track will look broken entirely, but the situation is often not as bad as it seems. Our team has experience working with different brands of garage doors, so we are familiar with the systems, equipment, and how to fix them.
Garage Door Cable Off
Garage door cables have tension on them, so when a spring breaks or the door comes down and hits something, sometimes the cable comes off. Unfortunately, you will not be able to close your door. If your door is broken and you need an emergency service, give us a call, and we will send one of our garage door experts to help you as soon as possible. We always do what we can to provide reliable, same-day service.
Broken Garage Door Spring
This is one of the most common problems that we see is a broken garage door spring. There are two different types of springs – torsion springs, which are located above the door, and extension springs, which are located on either side of the door. If one of your springs breaks, it is essential to call a garage door professional because they are under extreme tension, and garage door spring repair can be dangerous.
Garage Door Opener Problems
The garage door opener is what opens and closes your door automatically. When it breaks, you will have to open and close the door manually, which can be a pain. The most common problem that we see with garage door openers is a stripped gear. This happens when the opener is used too much or if something gets caught while it's moving. Our garage door service experienced technicians have the experience to get your garage door fixed urgently with our same-day service.
We also offer extra repair services for garage door issues, such as garage door panels, garage door sensors, bearings, and more!
The Search For Best Garage Door Repair Near Me Is Over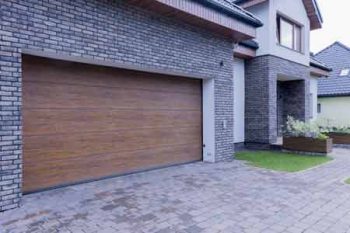 You can be assured of the quality and longevity of your repair when you work with a Hung Rite Door contractor. We are one of the best comprehensive garage door repair companies, and we use all original manufacturer parts and quality products that are better than the original. We carry various garage door brands and suppliers, so any repair we make is built to last and avoid any undue garage door replacement.
Give us a call when you need the following services:
Garage door installers
New garage door replacement
Repair for broken springs
Garage door opener repair
We provide the reliable services you need at the fair prices you deserve. We strive to provide the highest quality customer service available, which has led to our residential and commercial clients in Scottsdale leaving us excellent customer reviews.
Common Garage Door Service Questions
How often should I have my garage door serviced?
It is recommended that you have your garage door serviced at least once a year. However, if you use your garage door frequently or notice any unusual noises or movements, it is recommended to have it serviced more frequently.
What is included in a garage door service?
A garage door service typically includes an inspection of all components of the garage door system, lubrication of moving parts, tightening of hardware, adjustment of springs and cables, and testing of the door's balance and safety features.
How do I know if my garage door needs repairs?
Some signs that your garage door may need repairs include slow or jerky movement, loud or unusual noises, difficulty opening or closing, or uneven movement. If you notice any of these signs, it is recommended to have a professional inspect and repair your garage door.
Can I perform garage door repairs myself?
While some minor repairs such as lubrication or tightening of hardware can be done by homeowners, most garage door repairs should be performed by a professional. Attempting to repair your garage door without the proper knowledge or tools can be dangerous and may cause further damage.
How much does garage door service cost?
The cost of garage door service can vary depending on the location, the extent of the service needed, and the company providing the service. It is recommended to obtain quotes from several reputable garage door service providers to compare prices and ensure quality service.