We Are Your Local Garage Door Repair Company In Glendale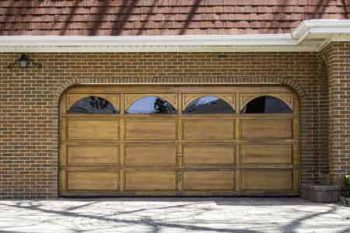 When your garage door doesn't open or close, it can be difficult to figure out why. It could be a problem with the garage door opener or one of the many other mechanical components. At Hung Rite Garage Door, we help both residential and commercial customers in Glendale and the surrounding areas with garage door maintenance, repair, installation, and replacement services.
Our expert technicians have the training and experience needed to quickly find the source of your problem, saving you the time and hassle of trying to do it yourself. Instead of scouring the internet for prices on different parts, call the experts at Hung Rite. We are confident that we can fix any garage door problem that you have!
Give Us A Call For Garage Door Services Today!
Garage doors are made up of numerous moving mechanical parts that can pose a hazard to anyone who doesn't understand their functions. The features that allow your door to open and close with ease are all held together by tension cables and garage door springs that can snap if tampered with, injuring yourself or others. For this reason, experts don't advise owners to tinker with their door themselves when a problem arises. Our garage door company has been in business for over 37 years and has gained the knowledge and experience to provide any repairs, replacements, or installations that you need. All of our contractors are all trained, licensed, and insured, so the quality and safety of their work is guaranteed. We are a family-owned and operated business, and all of our technicians are employees, not sub-contractors so that we can fully stand by our work.
Garage Door Roller Out
The rollers are one of the many moving parts on a garage door and should be replaced every few years depending on how often the door is used. The top rollers are typically the first ones to wear out. Never remove the bottom bracket to replace the bottom roller because it has too much tension and could cause a serious injury if done incorrectly. Steel rollers are standard on residential garage doors, but at Hung Rite, we use nylon ball-bearing rollers, which are much quieter.
Garage Door Off Track
When the door comes down and hits something, it can cause the cable to get slack in it and the door to go off track. When this happens, the top roller will generally fall out. Doors that are off their track will look completely broken, but the situation is often not as bad as it looks. Our team has experience working with different brands of garage doors, so we are familiar with the systems, equipment, and how to fix them.
Garage Door Cable Off
Garage door cables have tension on them at all times, so when a spring breaks or the door comes down and hits something, sometimes the cable comes off. Unfortunately, you will not be able to close your door. If your door is broken and you need an emergency service, give us a call, and we will send one of our garage door experts to help you as soon as possible. We always do what we can to provide reliable, same-day service.
The Search For Reliable Garage Door Repair Near Me Is Over!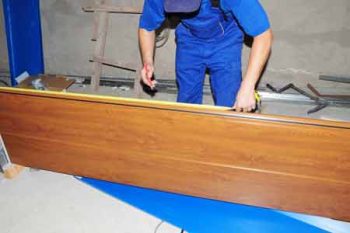 You can be assured of the quality and longevity of your repair when you work with a Hung Rite Door contractor. We use all manufacturer original parts or quality products that are better than the original. We carry a variety of different brands and suppliers, so any repair we make is built to last.
Give us a call when you need a garage door installation, repair for broken springs, garage door opener repair, or anything in between. We provide the reliable services you need at the prices you deserve. We strive to provide the highest quality customer service available, which has led to our residential and commercial clients in Glendale leaving us excellent customer reviews.