The Search For Professional Garage Door Installation Near Me Is Over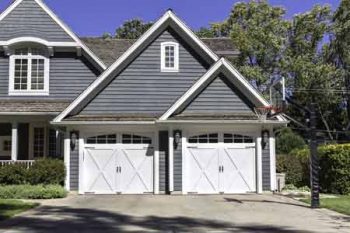 At Hung Rite Garage Door, we strive to provide honest and reliable garage door services to residential and commercial residents in Scottsdale and the surrounding areas. As a locally-owned and family-operated company, we want to ensure our customer service equals our reliable garage door repairs, installations, and replacement services. Buying a new garage door can be overwhelming with the number of choices from materials, style, and openers, but our team is here to make the process easier. Our showroom boasts an abundance of options, and our experienced contractors are always happy to help you select the perfect choice. We cover all the bases from single or double doors to different styles like paneled, carriage garage, Fullview (All Glass), and even windows like clear or frosted glass. If you're ready to install a new door for your home or business, give us a call today!
Garage Door Maintenance
In addition to installation, our team also provides additional garage door services, including regular maintenance for garage door repairs and replacements. We understand that safety is essential for homes and businesses, so we are here to provide the emergency garage services you need when your garage door is compromised. We do everything from repairing broken garage door springs to replacing garage door panels. At Hung Rite Garage Door, we ensure your garage door repair services are completed using high-quality parts and equipment from the same manufacturer or better.
How Much Does Garage Door Installation Cost In Scottsdale?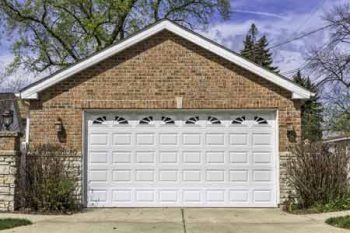 There isn't a definitive answer for how much it costs to install a garage door. It can vary depending on numerous factors, including the material, size, style, additional features, and the garage door company that installs it. At Hung Rite Garage Door, we understand that people have different needs regarding safety, functionality, and aesthetics. We work closely with all of our customers to find the perfect garage for their home or business. Other factors that can affect the price of your door installation are additional features like new garage door openers, keypads, and smart technology like Bluetooth capability.
What Are the Different Material Options for Garage Doors?
When it comes to the material for your custom garage doors, there are several options to choose from, ranging in durability, appearance, and price point.
Steel

is a great budget-friendly option for someone looking for a door without all the frills and maintenance.

Vinyl

is a durable and low-maintenance option for any homeowner.

Aluminum

doors are a popular choice for their resistance to rust or corrosion.

Wood

garage doors have become increasingly popular for their durability and high-quality appearance.

Glass

garage doors are becoming a popular trend for making a bold and stylish statement for any home, and they require low maintenance, such as not having to paint or stain— a simple wipe down with glass cleaner does the trick!
Come to Us For All of Your Garage Doors Near Me Needs
Our team of experienced garage door service technicians at Hung Rite Garage Door understands that your garage door service is an investment, and we take that seriously. Since 1984, our experienced garage door experts have provided the residents and business owners of Scottsdale and the surrounding areas with high-quality, professional garage door services. We offer a wide selection of garage doors you can choose from. So, give us a call now, and we will help you find the perfect door for your home at reasonable prices.
Our Garage Door Installers Process
Before every installation service, we will take precise measurements, inspect the rest of your garage system to ensure everything else is working properly, and schedule a time that works best for you to install your new door.
On the day of the installation, our team will arrive on time, provide fast and friendly service, and ensure the workspace is cleaned up when the job is completed.
Before we leave, our technicians will perform a check to guarantee that the system and safety features are working properly and show you how to use any new features installed. For friendly and reliable service, trust the garage door installation team at Hung Rite Garage Door. Give us a call today!
Common Garage Door Service Questions
How often should I have my garage door serviced?
It is recommended that you have your garage door serviced at least once a year. However, if you use your garage door frequently or notice any unusual noises or movements, it is recommended to have it serviced more frequently.
What is included in a garage door service?
A garage door service typically includes an inspection of all components of the garage door system, lubrication of moving parts, tightening of hardware, adjustment of springs and cables, and testing of the door's balance and safety features.
How do I know if my garage door needs repairs?
Some signs that your garage door may need repairs include slow or jerky movement, loud or unusual noises, difficulty opening or closing, or uneven movement. If you notice any of these signs, it is recommended to have a professional inspect and repair your garage door.
Can I perform garage door repairs myself?
While some minor repairs such as lubrication or tightening of hardware can be done by homeowners, most garage door repairs should be performed by a professional. Attempting to repair your garage door without the proper knowledge or tools can be dangerous and may cause further damage.
How much does garage door service cost?
The cost of garage door service can vary depending on the location, the extent of the service needed, and the company providing the service. It is recommended to obtain quotes from several reputable garage door service providers to compare prices and ensure quality service.